Digital Textile Printing Inks Market Overview:
Global digital textile printing inks market was valued at $698 million in 2016, and is expected to reach $2,114 million by 2023, registering a CAGR of 17.2% from 2017 to 2023. Digital textile printing inks are used on small garments such as promotional wear, t-shirts, and jackets. They are also used on large format rolls of textile. The digital printing inks market has witnessed significant growth owing to increase in demand for advertisements and corporate branding such as flags, retail graphics, and banners.
The growth in urbanization coupled with increase in demand for corporate branding and advertisement has propelled the market for digital textile inks. The sublimation ink segment has witnessed major demand owing to increase in demand for dye-sublimation printer in computer printing applications. Furthermore, the demand for pigment-based inks is anticipated to witness growth owing to its excellent archival print life coupled with color stability. Based on application, the display segment has witnessed major growth in 2016 owing to increase in demand for touch panels and special effects applications. However, clothing and household segments are expected to create lucrative growth opportunities for digital printing inks market owing to increase in textile and household decorative applications.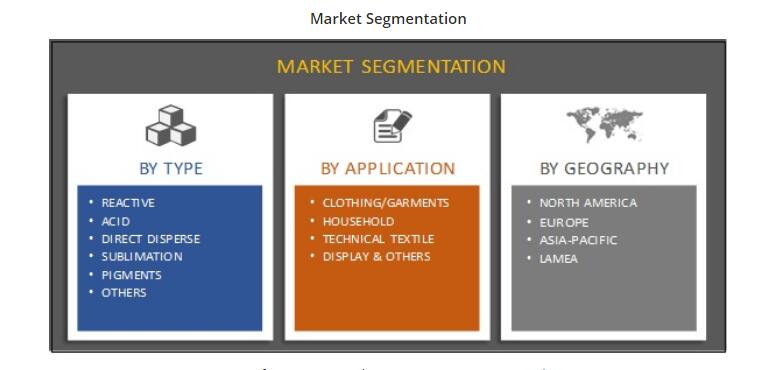 The global digital textile printing inks market is segmented based on ink type, application, and geography. Based on ink type the report includes reactive, acid, direct disperse, sublimation, pigments, and others. Based on application, the market is bifurcated into clothing/garments, household, technical textile, display, and others. Geographically, the market is analyzed across North America, Europe, Asia-Pacific, and LAMEA.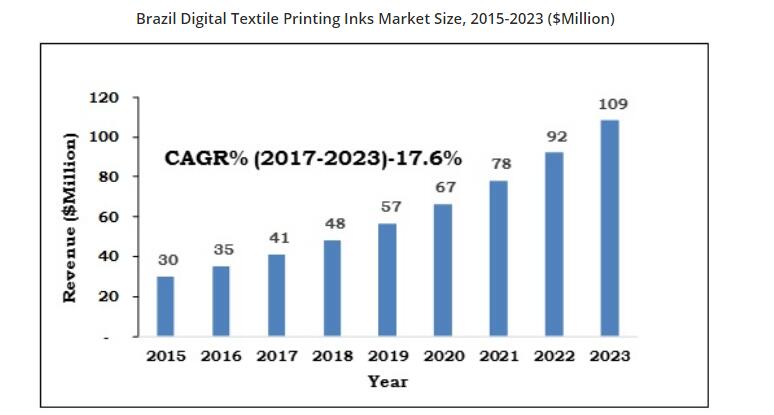 Key players have economically invested majorly in R&D activities to develop advanced products to cater the requirements of the market. These players operating in the industry include AnaJet, BASF SE, DuPont, Huntsman Corporation, KIIAN Group, Hongsam, SPG Prints, LANYU Digital, Sawgrass, and Kornit Digital
Other prominent market players (not included in this report) are Marabu, Jay Chemicals, Dystar, Sensient Colors UK Ltd, JCD Digital Inkjet Technologies, Trendvision Technology, Magellan Corporation, and Print right Holdings.
Key Benefits
The report provides extensive qualitative and quantitative analysis of the current trends and future estimations of the global digital textile printing inks market from 2015 to 2023 to determine the prevailing opportunities.
It offers comprehensive analysis of key regions, such as North America, Europe, Asia-Pacific, and LAMEA, to understand the regional trends.
In-depth analysis of factors that drive and restrict the growth of the market is provided.
Extensive analysis is conducted by following key product positioning and monitoring the top competitors within the market framework.
It offers key insights on strategic analysis of various companies and the value chain analysis of digital textile printing.