The Screen Printing & Industrial Inkjet Printing Expo China (SDPE for short) and Digital Textile & Personal Tailor Clothing Expo (DPTC for short) will be opened in November in Guangzhou China.

The SDPE & DPTC, organized by Guangzhou YUEZHAN Exhibition Co.Ltd, Hong Kong YUEZHAN Group, Guangzhou TEYIN Exhibition Service Co.Ltd, will take place in the Poly World Trade Center in Guangzhou Pazhou. As recognized "the brand of exhibition" by global industries, the investment of exhibition goes smoothly. It has already got the attention and support of many people for the industry.

Sunley Nova Material (QU ZHOU) Co.,Ltd focus on green technology of digital printing. They will show up with their newest technology in November. Booth Number: 1155 Hall 1.

About Company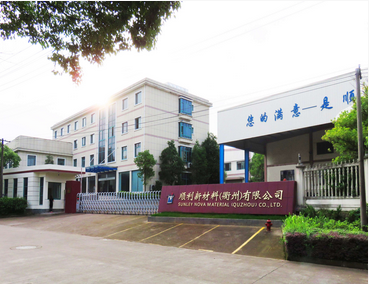 Sunley Nova Material (Quzhou) CO.,Ltd. locates in the Green Industry Clustering Zone (national Hi-Tech parks) of Quzhou city,Zhejiang province. We specialize in the development production and sales of digital transfer paper for green printing. Sunley covers plants and offices over 17000 square meters, which are beautiful and clean. Our company pursues humanized management; the team is full of innovation and vitality. Our company has the first-class transfer paper for small testing and pilot conditions. We also have the special coating transfer paper machines with the highest production speed in China. Sunley is market-oriented, with green technology R&D being the driving force of innovation. We are committing to create values for our customers and society.

About Products

SUNLEY offers two types of sublimation transfer paper: HTR transfer paper and TAC transfer paper. HTR transfer paper is characterized by its bearing of high ink volume and fast drying speed, which is suitable for various printing of polyester fabrics. TAC transfer paper is sticky transfer paper, specially designed for elastic transfer fabrics which can avoid ghost image. We have different kinds of grams and standard width of transfer paper for your choice.